I just wrote 13 Tips for How to Build A Website – hope you like them
First off, I'll add in an infographic I created for the "FIRST THINGS TO DO TO BUILD A WEBSITE".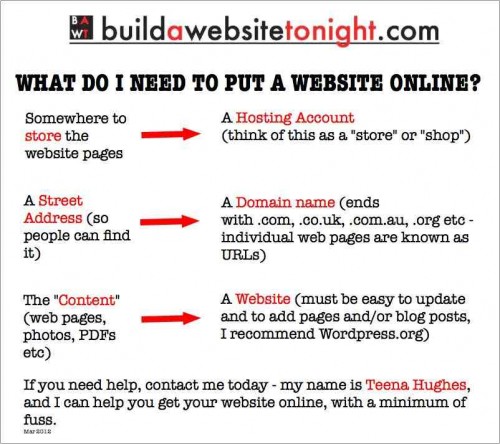 If you've already got a website, then you already have these 3 things above – congratulations!
Now the hard work which you COULD do to help your website appear in best places in the search engines results (and this doesn't include SEO – I'm saving that for another day).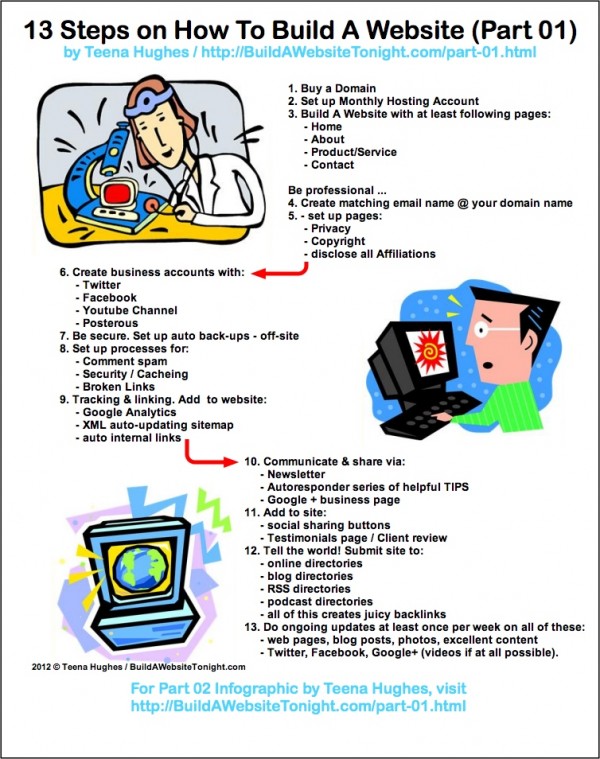 Did you enjoy this, or perhaps learn of something you can do today to help your website?
I'd love to hear back from you, and feel free to share this page with anyone you think might benefit from it.
Ciao for now, have a fabulous weekend!
Cheers, Teena!
Download Article Post to PDF
Tweet