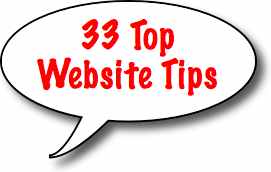 A week ago I launched my new video series – 33 Top WebsiteTips – and am really pleased with its progress.
There is no cost to sign up to receive the daily 4 minute videos, and the feedback I'm getting is fabulous!
So many webmasters are finding these simple tips are helping them tweak or add things to their website, and the learning is all in bite-sized pieces. Easy-peasy
If you'd like to learn about 33 of the many website questions I get, then please pop over to my site and sign up today:
http://buildawebsitetonight.com/33-top-website-tips.html
Don't forget to let me know what you think … I'd love your feedback!
Cheers
Teena
About the author
Hi, I'm Teena Hughes and I'm a techno-geek who loves the internet, technology and the fast pace of exciting new innovations. I love to share my knowledge and experience with others by helping them create their websites, build an online presence, become an expert in their field by using techniques like SEO, video marketing, online & offline marketing and many other groovy tools :-) If you'd like some help or to be pointed in the right direction, contact me today - I'd love to chat and to offer help in an easy-to-understand way, with easy-to-follow instructions and guidance.
Teena Hughes & BuildAWebsiteTonight on Google +
BuildAWebsiteTonight on Facebook
BuildAWebsiteTonight Youtube Channel
Download Article Post to PDF
Tweet