"WordPress error 404 affects entire website!"
Yes, it happened to me today, and I'm here to tell the tale …
This morning I added a new plugin to one of my WordPress sites, and was happily adding information.
I had an errand to run and came back a few hours later, clicked the open page … and was MORTIFIED to see a WORDPRESS ERROR 404 page!!
I decided I had two choices:
PANIC!!!!!  FREAK OUT!!!!!
or remain calm (& wish it wasn't too early for cocktail hour) and do some research.
First of all I went to the Forum for the new Plugin, and posted a HELP message, then saw an email to contact the Developer so I wrote to him too, for good measure -)
While I was waiting for a response (and who knows how long that will take, it's afternoon in Sydney and they might be in UK or USA etc),  I popped over to Google and did a quick search for "WordPress error 404".
Pretty quickly I discovered this had happened to others, so I read a few of the posts and forum comments, until I read one which simply said, "Contact your hosting company FIRST to see if they've been working on the server."
I'm not sure why, but that made the most sense. I got onto Live Chat with a technician, told him my story, and waited patiently while he had a look at my site.
While this was going on I was totally amazed to hear back from the developer (via his iPhone – what excellent customer service for a free plugin!). He made a few recommendations on how to uninstall the plugin so I told him I was online with a technician.
SOLVED! WordPress error 404
I got a ding (noise) from the Live Chat and hey presto! The techie guy had found the problem!
I asked him to tell me exactly how he fixed it so I would know if this ever happened again to me or one of my clients.
Basically, it was a SPACEBAR at the start of the .htaccess file – and no, I hadn't been tinkering in there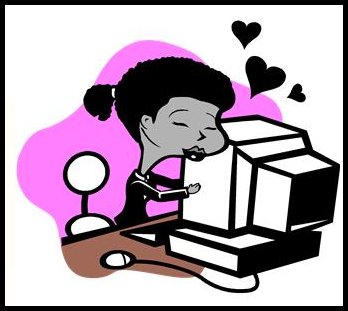 This little episode took less than an hour altogether, and it got me thinking … how AMAZING is this?! Anyone on the planet can search online for help (if they look in the right places), ask for help, and receive help – quite often without ever knowing the other person, or signing up for anything, or being locked into any support agreement etc.
The world is an amazing place and the internet allows miracles like this to happen, so fast, so easily, with great results! The Gods were looking down and waving their Happy Magic Wand at me today, that's for sure
So if you ever have a WordPress error 404, I hope this post gives you hope, and it might point you in a direction you can try for yourself – good luck!
About the author
Hi, I'm Teena Hughes and I'm a techno-geek who loves the internet, technology and the fast pace of exciting new innovations. I love to share my knowledge and experience with others by helping them create their websites, build an online presence, become an expert in their field by using techniques like SEO, video marketing, online & offline marketing and many other groovy tools :-) If you'd like some help or to be pointed in the right direction, contact me today - I'd love to chat and to offer help in an easy-to-understand way, with easy-to-follow instructions and guidance.
Teena Hughes & BuildAWebsiteTonight on Google +
BuildAWebsiteTonight on Facebook
BuildAWebsiteTonight Youtube Channel
Download Article Post to PDF
Tweet
Tags:
404
,
error message
,
free
,
iphone
,
live chat
,
online
,
solved
,
support
,
technician
,
wordpress error 404
,
wordpress.org