5 Tips for How To Get Back On Track After A Hack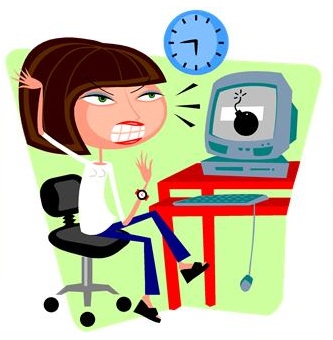 I got an email today from a membership site I access, and it made me want to write "How To Get Back On Track After A Hack".
The site owner, James, let us know that his site had been hacked. He went on to say that he has a great tech and support team, and they were able to fix the hack pretty quickly. What I liked about this email that we all received was it clearly stated:
what happened
that it was now solved
and what to expect going forward.
This makes me think about how we should ALL be able to deal calmly with situations which arise unexpectedly, so I've come up with a quick Check List for myself. If it helps you too, that's an added bonus for me
http://www.youtube.com/watch?v=zm3ByHVqXNQ
Check List for How To Get Back On Track After A Hack
by Teena Hughes
When you discover your website's been hacked, STAY CALM
If you have Members or a mailing list of folks who normally access your site, and if you think this is a suitable course of action, email them and advise them in a calm and professional way about the situation and what your plan of action is. Ask them not to try to login.
Make a note of all error messages you seen when trying to access your site; take snapshots, or at least write them down. Contact your Hosting company, let them know what's happened, provide the error messages and ask if they can offer advice or support. You may need to let them know which kind of website you have (e.g. WordPress). It's possible that other sites on the same server have been hacked, so your Hosting company will advise if this is the case, and what they plan to do.
If you have a WordPress website, you'll need to create new logins and passwords, and new 'secret keys' (to boot them out if they are still in your website using your current password).
If you can't login to your site, and if you have the technical skill, login to your Hosting account (cPanel) and backup your site – there is generally an automated system, just click the button and follow instructions. If you need help, ask your Hosting company's Live Support. When you have this back-up on your computer, make sure to put it in a fold with the label "hacked" so you know which version it is.
If you have techie skills, look at your .htaccess file to see if additional code has been put in – your Hosting company will help you with this if you're unsure.
Your Hosting company will advise the best course of action – listen to them and follow their advice. They may recommend installing a new version of your website software, and then bring your backed up data back into the new site.
You'll need to then change the passwords (as per item 4 above).
Follow guidelines on HOW to secure your website software.
Check all your plugins/additional functionalities are working.
Set up an automated back-up procedure, store files on a different server like Dropbox.com with 2Gb free space.
Take a breather – you've done all you can, and this should get you back on track after a hack.
How to avoid getting hacked
Keep your website software up-to-date (if you use WordPress.org, this is extremely easy to do).
Use hard-to-crack passwords, and never use the word "admin" as a login.
Back-up your website OFTEN ("How often?" I hear you ask – well, how much work would you like to have to reproduce or write again?); if you use WordPress, there are terrific back-up plugins to use.
Store your back-up data on a DIFFERENT server than the one where your website lives.
Make sure you know the name of the THEME ("template") for your site, in case you need to reinstall it.
Take a snapshot of your list of Active Plugins, so you'll be able to easily re-install them if you need to (although your back-ups will take care of this for you).
Remove all unused and deactivated Plugins to keep your site running smoothly (and uncluttered).
Resources for Back On Track After A Hack
How to back-up your WordPress site manually - http://codex.wordpress.org/Backing_Up_Your_Database
Good articles

http://www.alibiproductions.com/articles/got-hacked-how-to-get-back-on-track/
http://codex.wordpress.org/FAQ_My_site_was_hacked

Wikipedia's info on website hacking - http://en.wikipedia.org/wiki/Hacking
Other posts on my site with category: Hack
Maybe some of these tips for How To Get Back On Track After A Hack have helped you, or you would like to suggest some others – that'd be great, thanks in advance!
Download Article Post to PDF
Tweet