Been wondering how to plan a website?
Here is my super-duper easy-peasy Recipe for How To Plan A Website: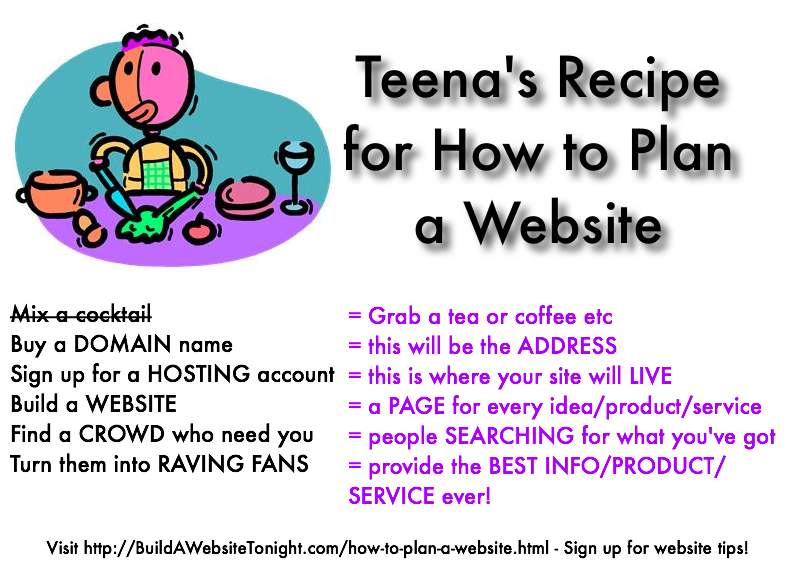 Now I don't want to encourage the consumption of alchohol by suggesting you might mix up a cocktail as the first step, but hey – I'll leave that up to you
As you can see in the image above, the ingredients are:
a domain
a hosting space
the website itself
a crowd of people who all have the same question
and a solution provided by you which answers that burning question.
If you use this simple recipe, you can't go wrong
If you'd like some more tips on SEO and what you need on your website pages, pop over to my How To Plan A Website page – let me know if you have any questions, and I'll be more than happy to answer them for you.
Ciao for now,


Teena!
Download Article Post to PDF
Tweet