Marketing Plan month-by-month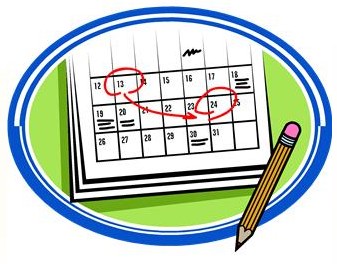 Hi, my name's Teena Hughes and I've been helping businesses online for many years. In this article I've listed a series of potential goals or tasks you can set up for your business over the next year, to give you an idea of a few ideas for your own marketing plan. Every business is different, and some might be more interesting than others. The main goal is to actually START by doing something to market your business, and these might just get you thinking and push you into action – I hope you enjoy this article.
January: Set Up Google Analytics
Setting up a month-by-month set of goals (or plan) is important as it can give you data to compare for your end-of-year results. Google Analytics is free — and the quality and metrics are fantastic. If you already have a Google Analytics accounts, consider adding in some "conversion goals" to your Google Analytics account.
February: Do Some Keyword Analysis
If you are using the right words on your website, people looking for your products or services will be finding your website. If you need help to work out which keywords to use, try a tool like Google's Keyword Discovery or WordTracker to help you discover what your prospects are looking for. You may also consider getting a professional do an in-depth analysis for you.
March: Starting an Email Newsletter
People need a reason to keep coming back to your site, but they won't do it on their own. They're overwhelmed with all the info they are bombarded with every day, so send them off emails to remind them about some great pages on your site, answer their questions, and share questions from others to keep them engaged. Once subscribed to your newsletter, they'll start to learn about your personality, your knowledge on your products and services, and you will gain their trust over time.
Marketing Plan month-by-month, April to December
To read the rest of the marketing plan months, please subscribe to the blog and be notified when the new post is online. For more marketing tips, visit our marketing plan Category and the Wikipedia marketing plan description.
Download Article Post to PDF
Tweet