Algorithmic Search Rankings, will they improve?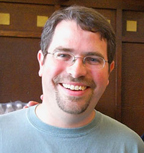 Today's video from Matt Cutts covers the question:  "If I buy AdWords, will that cause my algorithmic search rankings to rise?"
Matt Cutts works for Google in the Bay Area, California
Do you have a question? Ask it in the Google Webmaster Help Forum: www.google.com
Want your question to be answered on a video like this? Follow Google on Twitter and look for an announcement when they take new questions: twitter.com
More videos: www.youtube.com
Webmaster Central Blog: googlewebmastercentral.blogspot.com
Webmaster Central: www.google.com
Got any tips about algorithmic search rankings? I'd love to hear your thoughts.
Download Article Post to PDF
Tweet