Question:  "Is the same content posted under different TLDs considered content duplication?"
"We are an international company with a similar website in several countries, all in English."
from Atreyu, Spain
Answer from Matt Cutts on duplicate content and different TLDs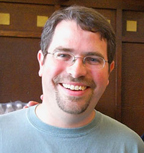 Here is my take on what Matt Cutts explains in the video:
If you have the same content which appears on several domains which each END IN DIFFERENT TLDs (Top Level Domains), e.g. .com – .co.uk – .com.au etc, this is perfectly ok.
If you're using sub-domains, it's considered to be the SAME website, not a DIFFERENT website, so that's not acceptable.
If the websites are all in English, then spelling for each country should be changed, so that "center" is ok on a US website, but would look like "centre" on the same website with .co.uk or .com.au or .co.nz
Currency is also important – changes prices so that the currency matches the TLD.
Have a question for Matt? Ask it in our Webmaster Help Forum:
http://www.google.com
Want your question to be answered on a video like this? Follow us on Twitter and look for an announcement when we take new questions:
http://twitter.com
More videos: http://www.youtube.com
Webmaster Central Blog:
http://googlewebmastercentral.blogspot.com
Webmaster Central:
http://www.google.com
Download Article Post to PDF
Tweet