Want to HIDE YOUR DOMAIN ADDRESS?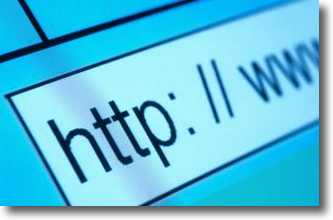 Did you know that when you buy a domain name and give your address for the purchase, that your address will appear online for all and sundry to see?
This might sound crazy to you, but it's normal business practice around the world to ask for and display the address of the owner of a domain name.
As a purchaser of a domain name, you need to provide an address during the purchasing process and there are TWO ways to prevent it from being visible on the internet and one other option you may also consider.
1. During the purchasing phase, you will probably be automatically offered a "Privacy" option, which means that your address will be hidden from the world. If you are about to buy your domain, select this option – it's generally inexpensive and well-worth it. Just like your annual domain renewal, you will need to renew this each year — it's a small price to pay for privacy.
2.  If you've already bought your domain (even if it was years ago), you can still buy the "Privacy" option. Contact the company where you purchased your domain (whether it's a domain registration company, or your technical support person, your website design person or external company), and ask about the Domain Privacy option.  You should be able to sign up for it today, pay one or more years in advance, and then you'll receive a notification for payment evey 12 months. This means your address will NOT appear online, but will be replaced by the Domain Registration company's details.
3. If your credit card has your street address on it, then you will need to use that during the purchasing phase – there's no way to avoid that. If you have a PO Box or more secure address you're happy to see online, you can simply change the address AFTER the purchase has gone through. If you're comfortable with logging into technical websites, you should be able to do this yourself. If you're not, contact or speak with the person who helps you set up this type of technical item for you – your in-house tech person, or perhaps your website designer.
One thing you need to be aware of:
Once you update the address on your domain registration (or set it to "private"), this is a great first step, but you must be aware that if other companies are displaying your home address online (based on your domain registration, like stats companies and IP address websites), it could take days, weeks or months for their records to change (and you have no control over that). All mentions of your home address should be replaced over time.
Check out your own domain name here
It's also common practice for your technical person or web designer or developer to put their details in the "Technical Contact" section, so they'll be notified of any issues (which you might not quite understand), and/or put their phone number on the registration for the same reason – in an effort to save you hassles.
Perfect! Now you know how to hide your domain address
That was easy, wasn't it?
To keep your personal address hidden on your domain registration is easy once you know how – and luckily for us it has an inexpensive solution.  If you're not sure where to go to do this, or would like some help to sort it out, get in touch with me today and I'll be happy to help you.  I understand how important privacy is online – and this is something we can all do today. If you need to buy a new Domain, I can help you with that too – pop over to my Domain website and let me know if you have any questions.
Cheers
Teena
Download Article Post to PDF
Tweet