A question everyone should be asking is, "Should I display dates on my website home page?"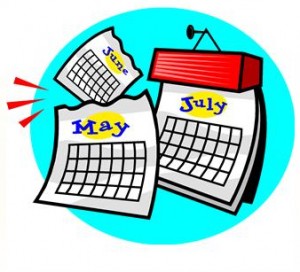 I'm catching up on reading articles online while I have my morning latte, and I popped over to a website which has just been mentioned in one of our top newspapers.
I headed over to the site with great anticipation – and was soooo disappointed. The website style is excellent, the content informative and interesting, the date … well, the date appears in the News column which displays prominently on the home page.
And it's TWO YEARS OLD. Ouch! Here we are in December 2011, and the date which appears as 'latest news' is "28 Aug, 2009".
Go check the home page of your website or blog today – if you see a date which is rather old, it's time to do one of two things:
update the home page information where the 'date' appears (by creating new News if that's what has the date on it)
or remove the dates altogether (you may need help from your website person to do this if it's automatic).
"Teena, why should I care about the display dates on my website?"
Excellent question! The reason you should care is that if someone lands on your site and they see you haven't updated anything for 2 years (or it APPEARS that you haven't updated anything for 2 years), then they start to lose confidence in you and your site immediately. As their eyes quickly scan the page they've landed on, they are looking for reasons to trust you and to do business with you. It's your job to make their job (of reviewing you) as easy as possible.
If you have a News section on your site, update it weekly – it'll only take a few minutes – or at least update it monthly. If you have staff, ask for ideas; if you don't have staff, check out Twitter, Facebook, the online news services related to your industry, and find something which website visitors might find interesting or intriguing.
Go ahead – get cracking, I know you can do it! I'm heading over to my BuildAWebsiteTonight home page now to update it! Display dates with confidence and give yourself that push to keep on top of your website, keeping it fresh and interesting
Download Article Post to PDF
Tweet