Question for Matt Cutts on webmasters & fighting scrapers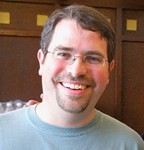 "Hi Matt, I understand that the recent farmer update (Panda) gives a penalty for poor content. Given the penalty scrapers have been outranking original sites. Should webmasters spend time in fighting scrapers directly or work on the poor content? Thx"
Sunny, from Mumbai, India
Matt's response to "fighting scrapers"
Teena says, from the video, my interpretation of Matt's advice is:
concentrate on the quality of your content
Google engineers continue to work on getting rid of these scrapers (rather than fighting scrapers)
best thing to do is concentrate on trying to make sure you have the highest quality scrapers – you'll climb the SERPs, the scrapers will drop down the SERPSs.
Have a question? Ask it in Google's Webmaster Help Forum: www.google.com
Want your question to be answered on a video like this? Follow Google on Twitter and look for an announcement when we take new questions: twitter.com
More videos: www.youtube.com
Webmaster Central Blog: googlewebmastercentral.blogspot.com
Webmaster Central: www.google.com
Other posts by
Matt Cutts
– I hope you enjoyed the video about
fighting scrapers
and creating your own excellent, great quality content.
Download Article Post to PDF
Tweet