Wondering about any SEO misinformation YOU'VE heard lately?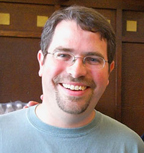 Today's question for Matt Cutts of Google:  "Name 5 examples of SEO misinformation from the past year given by reputable persons that made you want to bang your head against the wall. (You don't need to name names.)"
from Tom S., Seattle, WA (Russian subtitles translated by Mike Shakin.)
In the video, Matt says (and I'm paraphrasing):  "No need to name names
Biggest one is that if you do/say negative things to your customers online (write comments), that those links to 'bad press' will give you link juice back to your site." So no, this does not count as link backs at all.
"Only links matter!" – Matt says no, links are only one tiny part of the overall picture.
"Keywords Meta Tag still counts for Google!" – Matt says no, meta tag DOES NOT COUNT. Other search engines may still look at this info, but Google doesn't.
Watch the video to hear all the rest of the great SEO misinformation Matt comments on.
Have a question? Ask it in our Webmaster Help Forum: www.google.com
Want your question to be answered on a video like this? Follow us on Twitter and look for an announcement when we take new questions: twitter.com
More videos: www.youtube.com
Webmaster Central Blog: googlewebmastercentral.blogspot.com
Webmaster Central: www.google.com
Hope you enjoyed Matt's video about SEO misinformation – I have more of
Matt Cutt's
videos on this blog.
Download Article Post to PDF
Tweet